LB Activation
Join me May 18-24th for our version of Spring Break. Think bucket-list location, transformative workouts, soulful beach-side conversation with like-minded women, self-care (and self-love) that will allow you to care for you, delicious fresh + local meals, rest, and adventures into town for reggae and happy hour. We are counting down the days until we create some of that retreat magic in Little Corn Island!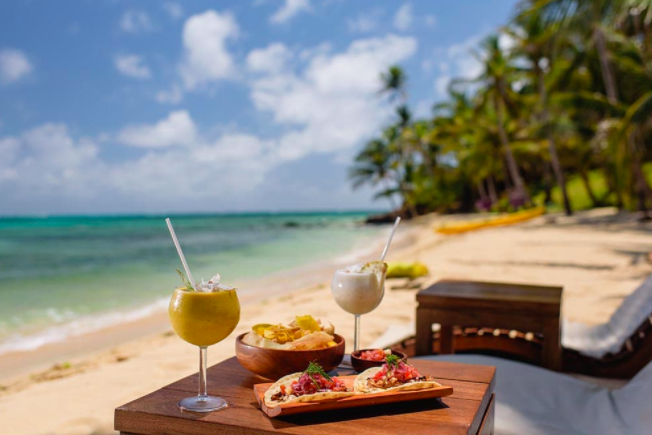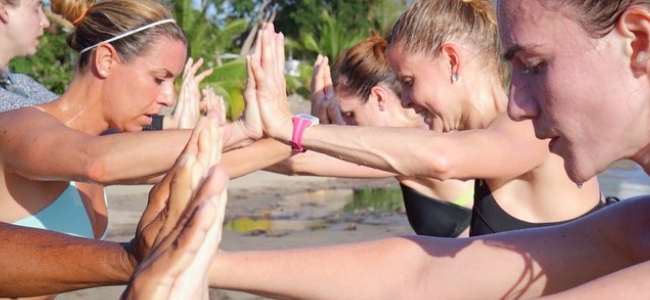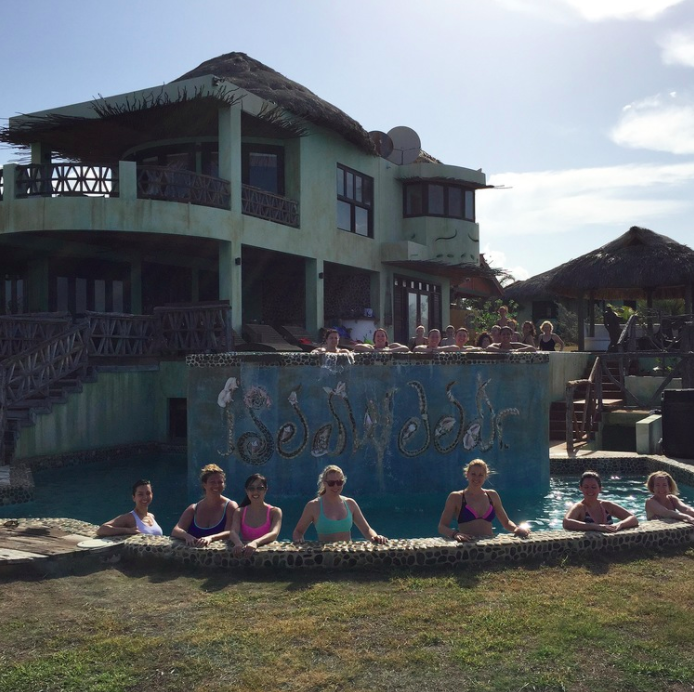 YEMAYA, LITTLE CORN ISLAND
MAY 18-24, 2018
Includes:
5 nights stay at Yemaya, Little Corn Island
Breakfast, Lunch and Dinner at Yemaya – vegan and vegetarian options available
10 workouts
VIP Travel Package – Price includes one night stay at The Camino Real Hotel on May 18th in Managua, Nicaragua
Round trip domestic airfare from Managua Airport (Nicaragua) to Yemaya, round trip private taxi at the Big Corn Island Airport, and round trip panga (private boat) to Yemaya
LB Activation tank + island swag bag
Travel Insurance
Airfare (from the US to Nicaragua), airport/visa fees, excursions, food/drinks/incidentals in Managua, and gratuities are not included.
Price (per person):
Ocean view Suite Double – $2,481
Ocean view Suite Private – $3,314
Ocean view Suite w/ Plunge Pool Double – $3,173
Ocean view Suite w/ Plunge Pool Private – $3,975
Payment plans are available. Contact Katie with any questions: hello@laurenboggiactive.com
LB Activation Little Corn Cheat Sheet:
10 magical workouts paired w/Yemaya's fresh spa cuisine
Miskito sailboat snorkling + diving
Five days barefoot on a 1.1 sq. mile island with no cars or roads
Celebratory beach rundown bonfire dinner
Sunset happy hour at Cafe Tranquilo, Turned Turtle & Cafe Desideri
Kayaking, SUP, Meditation + Yoga
Live reggae at Happy Hut
Lay in a hammock, soak up the sun, or float in the glowing aqua sea.
Return home with a healthy, balanced routine
Little Corn Quick Tips:
Don't over-pack, you'll be barefoot and living in your swimsuit + workout gear!
Yemaya is located in the jungle and on the water. Mosquito repellent is your friend!
You'll need two-three bottles of sunscreen and a hat. With the proximity to the equator and the reflection off the water, the sun in Little Corn can be intense.
Bring a trash-bag or a dry bag for your carry-on/electronics; it will get wet during the panga ride to Little Corn.
Don't drink or brush your teeth with the tap water. If you have a sensitive stomach, this will clear it up in a jiffy.
There is no ATM on Little Corn, so bring cash. Some restaurants and hotels accept credit cards and charge a 5% fee.
The Nicaraguan Córdoba is the legal tender but most stores, restaurants, and taxis will gladly accept U.S. dollars as well.
The native tongue is English Creole but locals speak English and Spanish fluently.
Yemaya's wi-fi (located in the dining/common area) can be intermittent at times. There is great wi-fi at Cafe Tranquilo.
Little Corn Island offers no medical services to speak of, and is not recommended for pregnant women or those with serious medical conditions.
Please bring your own personal first aid kit. You may need something for pain, sore muscles (clear-colored tiger balm), cramps, allergies/sinus, PMS, upset stomach, ear plugs, band-aids, dramamine, sea bands, zinc, after sun balm, or any medications that you take on a regular basis. If you have ankle or knee issues, don't forget your brace!
Travel insurance is required/included for this trip. We work with World Nomads.